Fortnite Cheats
We introduce you to the exciting world of Fortnite Cheats, Hacks and Aimbots from Zhexcheats, the secret for dominating this impressive gaming spectacle. Now it's high time we unlocked the potentials of these sophisticated game tools made to transform your gaming experience.
---

Fortnite Aimbots from Zhexcheats: Satisfaction Guaranteed
Aim to outshine, aim to dominate, and aim to win; the secret to achieving all these is contained in Zhexcheats's aimbots! These game utilities have proven beyond doubt that satisfaction is guaranteed when you incorporate them into your Fortnite gameplay.
Aimbots make your gaming exceptional by providing enhanced accuracy in targeting. These tools significantly increase your shot accuracy, getting you a step closer to that coveted Victory Royale. And here's the kicker, Zhexcheats's aimbots come equipped with an array of comprehensive features that cater to your tactical needs.
Playing Fortnite is thrilling, but watching your character accurately hit targets without missing is an exhilarating experience. Becoming an unstoppable force on the battlefield is just a click away with these powerful aimbots from Zhexcheats. The satisfaction you garner when you obliterate your opponents is just another guarantee of Zhexcheats's aimbots. Victory is indeed sweetens when accuracy pairs with precision!
Fortnite Aimbot Cheat Features from Zhexcheats
Zhexcheats takes great pride in the advanced features of its Fortnite aimbot cheat. Here, we walk through the salient characteristics that set this cheat apart from its counterparts.
Precision Shooting: Zhexcheats' Fortnite aimbot designates your enemies automatically, enabling you to hit targets with unmatched accuracy. Even better, this feature comes with a switch that allows you to switch it on and off, depending on the kind of challenge you fancy.
Bullet Track: To impact your gaming experience further, the Zhexcheats' Fortnite aimbot incorporates a bullet track. With this feature in action, you can track each bullet's trajectory, giving you a better understanding of how your shots are affecting the enemy.
Check Visibility: Zhexcheats understands nothing frustrates a gamer worse than putting your best foot forward, only to have your efforts thwarted by a hidden enemy. With the check visibility feature, worry about unseen enemies no more. The cheat guarantees you can detect enemies lurking behind objects, giving you a edge in combat.
Auto-Switch: The auto-switch is another phenomenal feature that the Zhexcheats' Fortnite aimbot cheat provides. It allows automatic switching between targets, enabling you to eliminate multiple opponents without much struggle.
Customizable Aimbots Settings: One superior aspect of Zhexcheats' Fortnite aimbot is that it isn't a one-size-fits-all kind of cheat. It's customizable to fit your gaming needs. You can fine-tune the values in aim speed, aim key, and aim safety, ensuring your actions always remain within your control.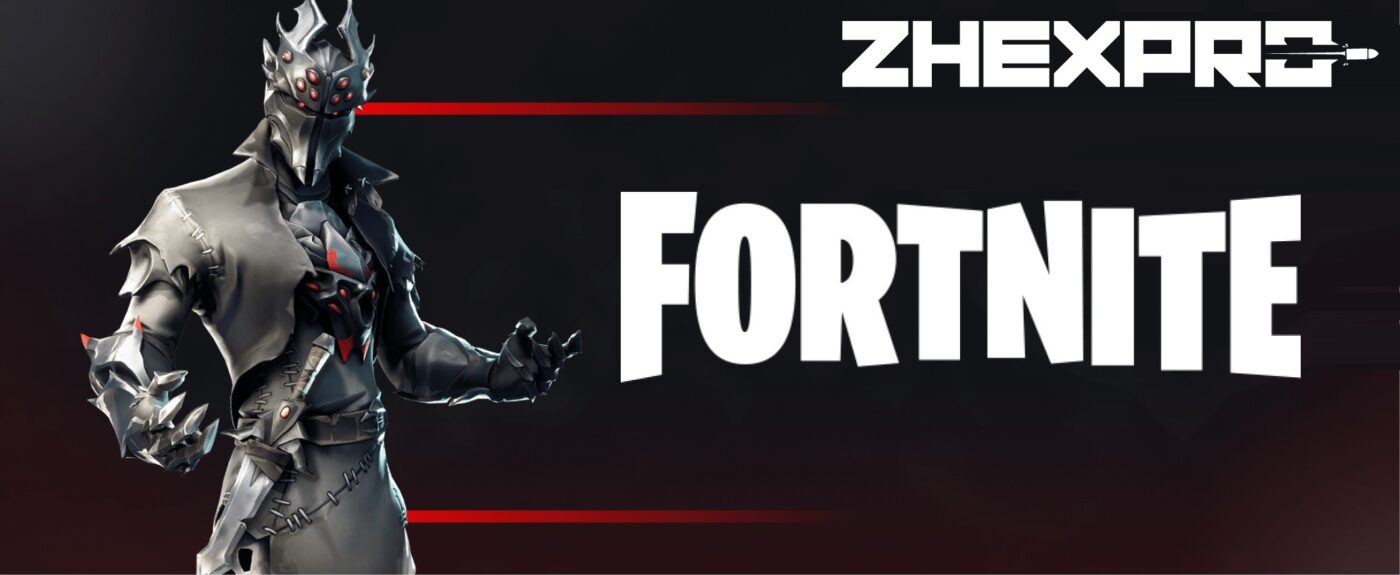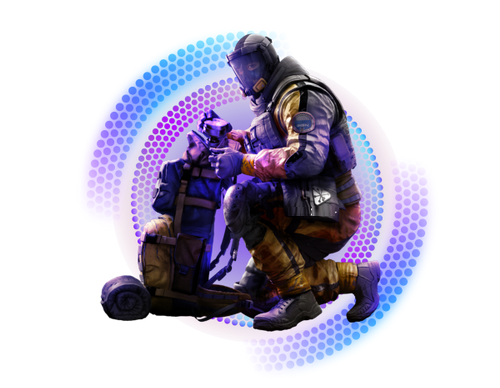 Fortnite ESP Cheats by Zhexcheats
ESP (Extra Sensory Perception) hacks, sometimes known as wallhacks, are one of the most widely used enhancements. They offer players an extra edge by revealing essential in-game information.
When you use ESP cheats from Zhexcheats, you gain the ability to see through walls and other objects. You can view the locations of other players, their health stats, the weapons they're carrying, and even their distance from you. Some ESP hacks also disclose critical game items like armours, loot crates, and hidden resources.
The key benefit of this is the strategic advantage gained in battles. You get to plan your moves, ambushes, and defence with absolute precision. As a result, inexperienced players have the opportunity to compete against well-seasoned opponents in an equitable match.
What is Fortnite ESP Cheat?
Essentially, ESP cheats are like a sixth sense for gamers. They elevate your game, empowering you to know every minute detail about your enemies — their location, their weaponry, and much more. So, "ESP" in Fortnite ESP cheats stands for Extra Sensory Perception.
The Fortnite ESP cheats give you a superpower vision that spots enemies from far off before they spot you, making it easier for you to launch a decisive attack or remain hidden.
Now, let's explore some key features of Fortnite ESP cheats that make them a favorite amongst players.
Spotting the Enemy: The most critical aspect of any Battle Royale game, including Fortnite, is to know your enemy's location. Fortnite ESP cheats feature enemy spotting capabilities. This powerful functionality makes it virtually impossible for your enemies to hide from you. Wherever they are, you'll be able to locate them on your radar. Once spotted, you can then strategize your attack or defense.
Weapon ESP: "I wish I knew the weapons my enemies are carrying" — a common sentiment among Fortnite players! Well, the answer lies in the Weapon ESP feature. This gives you a heads up on the weapons your enemies are carrying. With this information, you can better strategize your defense or even avoid players with more lethal firepower.
Loot ESP: Who doesn't love looting? The Fortnite ESP cheats feature the Loot ESP, enabling you to locate valuable loot across the vast Fortnite map. Instead of aimlessly scouting for weapons, ammo, and other invaluable items, you can easily find them with this enhanced sight. Time saved can then be spent planning your winning strategy.
Player Health ESP: In Fortnite, knowing your enemy's health status puts you in a better position to stage your attack. Player Health ESP feature extends your vision, revealing your enemies' health status to you. With this knowledge, you can figure out whom to take on first and whom to leave for later.
ESP Box: A fascinating aspect of Fortnite ESP cheats is the ESP Box that outlines enemies through walls and various obstructions. Spotting enemies gets much easier with ESP Box. It encapsulates players within a box helping you to estimate their movements and strike at the right time.
Distance ESP: Knowing how far your enemies are is another strategic necessity. Distance ESP, another interesting feature of Fortnite ESP cheats, provides the exact distance between you and your enemies. Strategically, this helps you to decide whether to move closer, attack from where you are, or retreat wisely.
Names ESP: Who wouldn't like to know their opponents' names? Knowing who's who on the battlefield can be entertaining and provide psychological leverage. The Names ESP feature in Fortnite ESP cheats does exactly this. It identifies your opponents' names, adding a bit of intrigue to your gaming experience.

Understanding Fortnite Cheats From Zhexcheats
In the dynamic and competitive realm of Fortnite gaming, stepping up your strategy can be a game-changer. Fortnite Cheats From Zhexcheats are a key you will love using when planning to revamp your gaming skills and tactics. This unique assistance for gamers offers a fresh way of experiencing Fortnite. To learn how they can work wonders for you, let's further delve into their world.
What are 'Fortnite Cheats from Zhexcheats'
Think of Fortnite Cheats from Zhexcheats as your secret weapon in the virtual landscape of Fortnite. These are specialized software enhancements that give you a broader sight and a more powerful grip on the game.
While maintaining the core essence and excitement of the play, these cheats just give you that extra layer of control. They highlight hidden opportunities, accelerate your movements and amplify your defense. Yet, they blend organically with the gameplay, so it becomes an integral and not an intrusive part of it.
How They Work: An Overview
The beauty of Fortnite Cheats From Zhexcheats lies in its simplicity and effectiveness. Here's how it fundamentally works. These cheats are codes that you can enable during your game, and they'll bring about specific changes. These can range from enhancements like increased speed or aiming precision to additional resources and abilities.
Imagine this scenario: You're in a tight spot, surrounded by opponents. Suddenly, you have faster reload times, or maybe your aiming is undeniably accurate. That's just a sneak peek into what these cheats can do. It's all about that extra aid when you most need it - creating a gaming environment where you have more control and dominance. The best part? It's easy to implement, and you're the one in charge.
With the fascinating aspect of gamification 'Fortnite Cheats from Zhexcheats', enjoy heightened pleasure and outperform. Grappling both strategy and these cheat options can indeed pave the path to an illustrious win. Tune into the realm of Fortnite cheats for a more commanding grip TAon your terrain. Thus while victory or loss remain spontaneous, injecting your play with some magic could certainly prod the scales towards success.
Frequently Asked Questions
Are Fortnite Cheats From ZhexCheats Legal and Safe?
Absolutely! Zhexcheats prioritizes your account's safety by minimizing risks associated with cheat detection. The cheats are meticulously crafted to ensure maximum stealth and minimal risk. But remember - discretion is always the better part of valor. Use cheats wisely for an incredible gaming experience.
Are these cheats easy to use?
Yes! Usability and effectiveness go hand in hand when it comes to Fortnite cheats from Zhexcheats. Designed with an intuitive interface, these cheats are a breeze to operate even for the uninitiated.
Do I need any special hardware to run these cheats?
No, Fortnite cheats from ZhexCheats are designed to be compatible with standard gaming setups. So, you won't need to invest in any additional hardware to indulge in the tactical advantage these cheats bring.
Do ZhexCheats offer Cheats for other Games?
ZhexCheats does not only cater to Fortnite gamers. They offer a range of products for popular titles, such as Escape From Tarkov Cheats, FC 24 Cheats and more. This variety in ZhexCheats' catalogue indicates a broader pursuit of innovation in gaming solutions that cater to a multitude of gamers' needs.
Do I need to pay for Fortnite cheats from ZhexCheats?
Yes, Fortnite cheats from ZhexCheats do come at a cost, and for good reasons. Developing cheats and ensuring they are safe and undetectable necessitates time, effort, and resources. However, in return for your payment, you get impeccable support and premium cheats that can dramatically transform your gameplay.
Will using the cheats affect my game's performance?
ZhexCheats' Fortnite cheats have been carefully designed to ensure they do not impact the game's performance. In other words, you won't perceive game lags or experience crashes while using the cheats. On the contrary, using cheats could potentially enhance your gaming performance by helping you navigate the game more effectively.
Costumer Reviews